DishLATINO Entertainment Channels
Telenovelas and Shows from Latin America
TV Series in English
Local Channels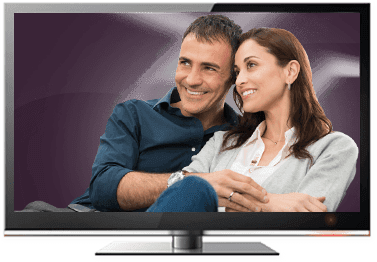 Entertainment in Spanish
There is nothing that can compare to the entertainment options in Spanish that DishLATINO offers. We know that you're looking for channels from Latin America and Spain that help you stay connected to your roots, so DishLATINO offers a wide range of options for Hispanic viewers in the United States. Whether it's telenovelas or movies from Spanish-speaking countries, you'll find the best channels here.
Entertainment in English
For bilingual households, don't miss out on the channels in English. The Plus, Dos, and Max packages offer unique combinations of both English and Spanish channels. This way you won't miss out on TV series in English, and you will also have access to the best Spanish programming available in the United States.
Local Channels
The local channels you receive when ordering a DishLATINO package are available depending on your market and location. Channels may include Telemundo, ABC, CBS, CW, FOX, NBC, and PBS. These channels are transmitted from superstations–TV stations that offer programming from the country's major metropolitan areas.
Number of recording hours may vary; 2,000 hours is based on standard definition (SD) programming.